The Zappee Action Dashboard makes it easy to see which students to reach out to, and when. You'll be able to spend less time searching for information in all of your systems, and more time engaging with students.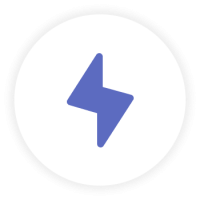 ALL YOUR DATA INSIGHTS IN ONE PLACE
Since we connect to your LMS and SIS, we can show you all of your important information in one system. Grades, communication logs, and student time-on-task data is easily accessible in just 1 click.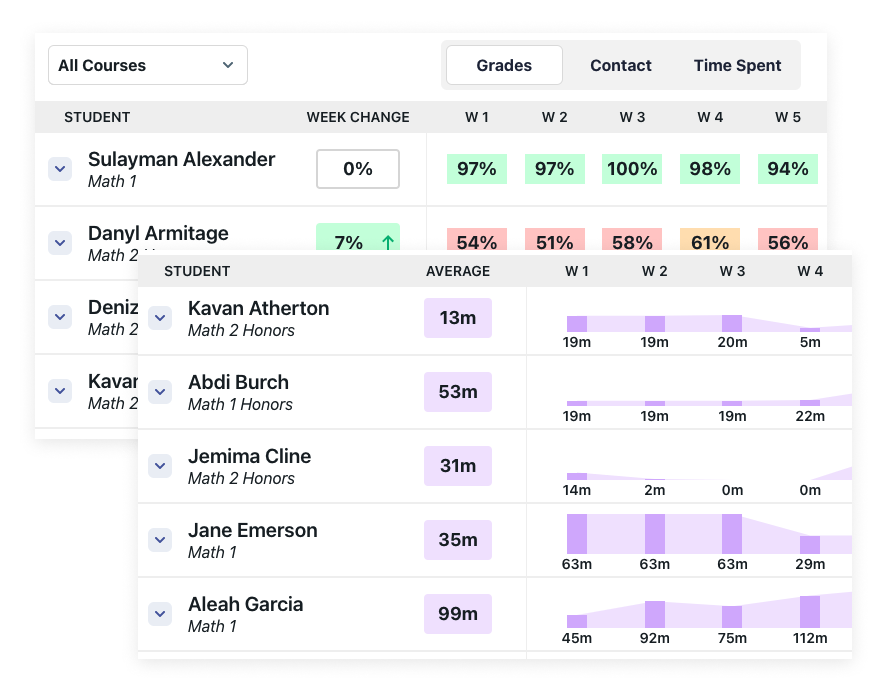 SIMPLE COLLABORATION BETWEEN STAFF
Easily share critical student information between teachers, student services, and admin with discussion notes, document uploads, and notifications to the key people involved.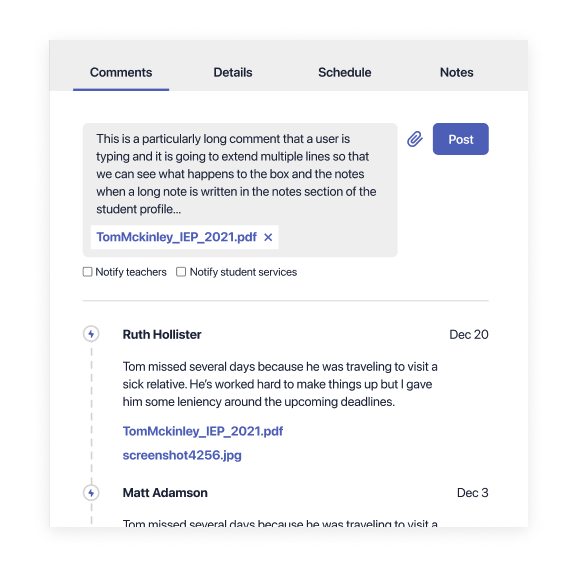 ACCESS INFORMATION YOU NEVER KNEW YOU HAD
See when your students are online, and the best time to contact them. Learn how students are engaging with different lessons or assignments, and which students are spending the most time.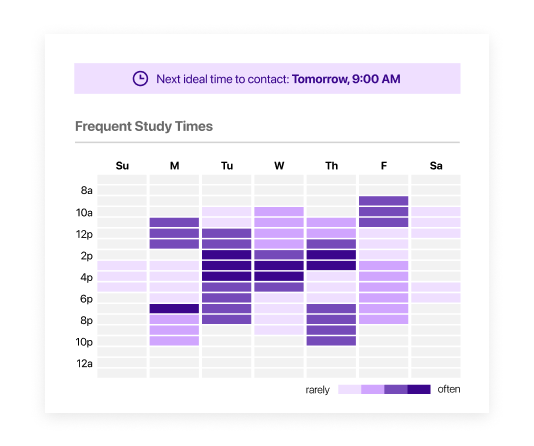 Learn how we help schools leverage data to give more time back to teachers.